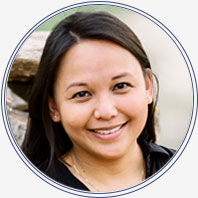 Verified by Psychology Today
Dr. Norris is a Board-Certified Psychiatrist and Tucson native. She is a proud Wildcat, having completed both her Undergraduate and Graduate degrees from the University of Arizona. Dr. Norris received her Medical Degree from Kirksville College of Osteopathic Medicine in Kirksville, MO and was trained in the specialty of Psychiatry at Wright State University and Wright-Patterson Air Force Base in Dayton, OH. Throughout her education, Dr. Norris was trained extensively in multiple forms of evidence-based psychotherapy in addition to medication management. She has used her skills to serve Service Members and their dependents during her tenure as an Active Duty Psychiatrist.  Dr. Norris served as an Officer in the United States Air Force from 2011 to 2019, completing her service as the Medical Director of the Mental Health Flight at Davis-Monthan Air Force Base in Tucson, AZ.
One of Dr. Norris' passions includes working with new mothers. She is certified in Perinatal Mood and Anxiety Disorders, specializing in working with patients during pregnancy and post-partum. Dr. Norris' goal as a Psychiatrist has always been about approaching evaluations from a "whole person" perspective and collaborating with her patients to formulate the most effective and individualized treatment plan.